Mariposa Consulting is a leading College Prep group in the San Francisco Bay Area. Please contact us for a consultation at (510) 333-0190.
Our Vision
Mariposa has a proven track record of preparing standout applications resulting in admissions offers from competitive colleges. Our goal is to successfully guide and empower students through the college application and admissions process. Using an holistic, student-centered approach, we leverage each student's unique interests, skills, values and goals to identify excellent match colleges, majors, and possible careers. We work closely with our students to identify schools that meet their preferences in a campus, while also supporting their individual learning styles and family budgets.
Maire Lanigan
Lead College Advisor
Maire Lanigan has been a college advisor at U.C. Berkeley for 20 years, and reviewed admissions applications for Berkeley's College of Natural Resources. She truly cares about the success of her students and has won several awards for exemplary advising. Maire is a graduate of U.C. Berkeley Extension's College Admissions and Career Planning program, earning a professional certification in the field. She has an M.A. in History with a concentration in Latin America, and taught World History at a Bay Area high school before arriving at U.C. She is a member of the Western Association for College Admissions Counselors (WACAC) and the National Academic Advising Association (NACADA).
The college selection process felt overwhelming to us as parents, especially since our son has a variety of academic interests.  Once we connected with Maire at Mariposa, we experienced a great sense of relief.  She created a portfolio of schools that aligned with his academic, artistic, and social interests.  This helped significantly in narrowing his search.  Maire worked with our son to focus on which schools to visit, and helped prepare him with questions to ask at college visits and fairs.  Maire was proactive and accessible throughout the entire college application process.  We highly recommend her services!
As a parent, I can't thank Mariposa enough for their dedication and devotion provided to my son during the college admissions process. They assisted us to prepare strong applications that resulted in more admissions offers than we were anticipating.
Maire worked with my daughter, Olivia, while she was in her second year at SF City College, in preparation to transfer to a 4-year university. Maire not only helped Olivia find a major program to declare, something she was struggling with, but to identify career directions, and of course, schools to apply to that matched her interests. 
Olivia loved working with Maire and eagerly looked forward to their time together. She felt a great sense of relief as they worked through the process to identify a clear path forward. 
I found Maire to be an utter delight. She is warm and engaging, as well as highly professional. Your child will be very fortunate to work with her as they forge their own path forward in life. 
Families have the option of selecting individual service or a combination package from our menu. We are happy to provide a free consultation and recommend services that would be of most value to the student.
Assessment
Identify student's academic interests, skills, values, campus preferences, and career goals.
Junior/Senior Action Plan & Timeline
Review and advise on the rigor of student's high school courses and college testing schedule. Recommend meaningful extracurricular and summer programs that strengthen college applications.
Personalized College List
Identify excellent match colleges and develop a balanced list based on student's preferences, goals, and learning style.
Letters of Recommendation
Provide coaching on fostering teacher relationships and requesting letters of recommendation.
College Visit Plan
Prioritize colleges to visit and prepare for college interviews.
Applications
Assist with the successful completion of each component of the application while tracking and adhering to deadlines. Advise on best strategy for applying Early Action, Early Decision, or Regular Decision.
Personal Statement and Essays
Partner with the student to brainstorm, develop, and refine themes to create standout essays. Review and edit multiple essay drafts.
Admissions & Financial Aid Offers
Evaluate admissions and financial aid offers.
Securing Scholarships
Assist the student in finding and applying for a variety of scholarships.
Mariposa Consulting is a Proud Member Of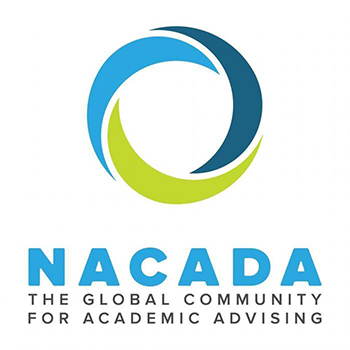 Mariposa is available for a free initial consultation to determine which services may be of most value to you. Please contact us at (510) 333-0190 and we'll get right back to you!